This template has many great features:

- Three-column Template with its fixed width (main: 520px; each sidebar: 220px).
- Expandable post with Peekaboo view hacked by Ramani (Hackosphere).
- Button AddThis! Social Bookmark and Feed button below each post.
- Expand/Collapse link list on the sidebar.

How to post in Peekaboo view?

Step 1: Sign in to Blogger account, click on Settings tab and choose Formatting.




Step 2: Scroll your mouse, copy and paste this code into Post Template box:


Beginning of the post here
<span id="fullpost">
Rest of the post here.
</span>




Step 3: Now you create a new post and click on Edit HTML tab, you must type your post in this structure.




How to use an Expand/Collapse link list?


<a href="javascript:void(0);" onclick="expandcollapse('UNIQUENAME1')"> [+/-] Category</a>
<ul id="UNIQUENAME1" class="texthidden">
<ul>
<li><a href="Link1">Name's Link 1</a></li>
<li><a href="Link2">Name's Link 2</a></li>
</ul>


Post this code in HTML/JavaScript widget on your sidebar.

Download here (.rar file)
Demo.


Firstly, you must sign in to Blogger account and follow these steps below to install the template.

Step 1: Click on Template tab and choose Edit HTML




Step 2: Browse a template saved on your PC before and click on the button Upload to finish.


New Minima Template with 3 column.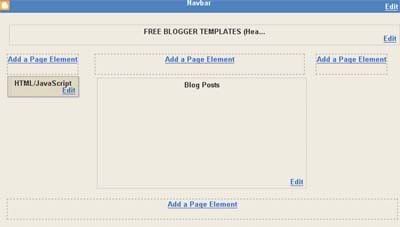 Download here